Top Tech Toys For Christmas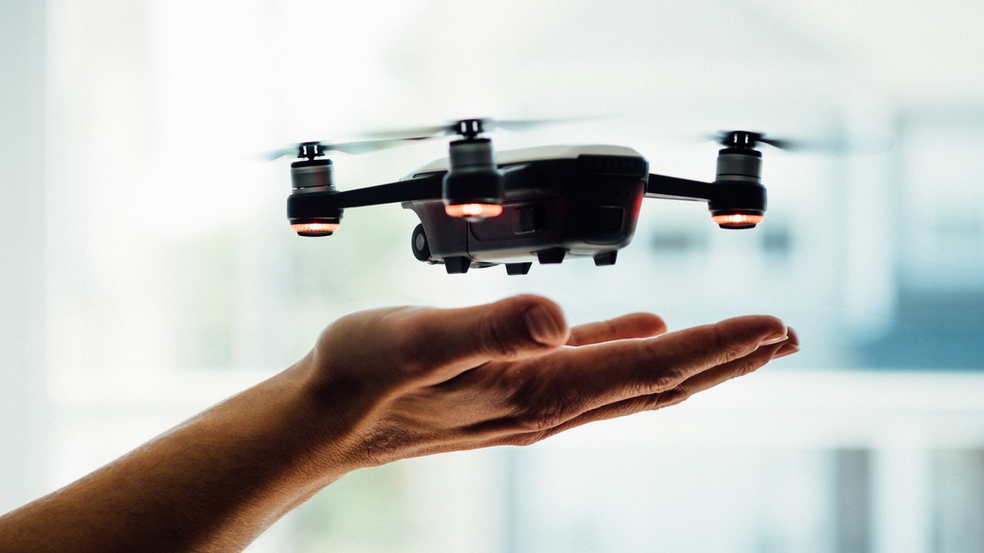 For Kids 5-8
Coding Awbie Game
Coding sounds serious and difficult, but this Awbie game allows children to learn the fundamentals of coding and computational thinking while solving problems and using logic.  All this learning happens while having fun playing a game. The game instructs kids to place physical blocks into sequences, loops and (if/or) actions so that on screen, "Awbie" can walk around, jump, and grab strawberries in a magical world.  Hours of fun that will build STEM skills.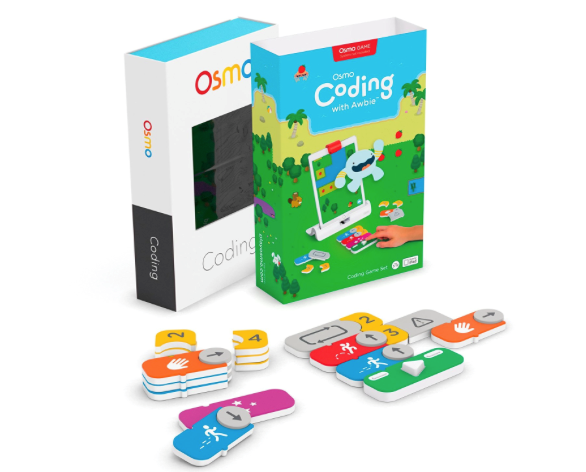 Augmented Reality Puzzle Cube
For children age 4+, this app-connected game guides players to have fun as they learn, enhancing logic, memory, and critical thinking skills. The smart cube puzzle can be solved by hand but if you hit a roadblock, you can scan the cube into the downloaded app and get pointers to help you move along.
For Kids 8-12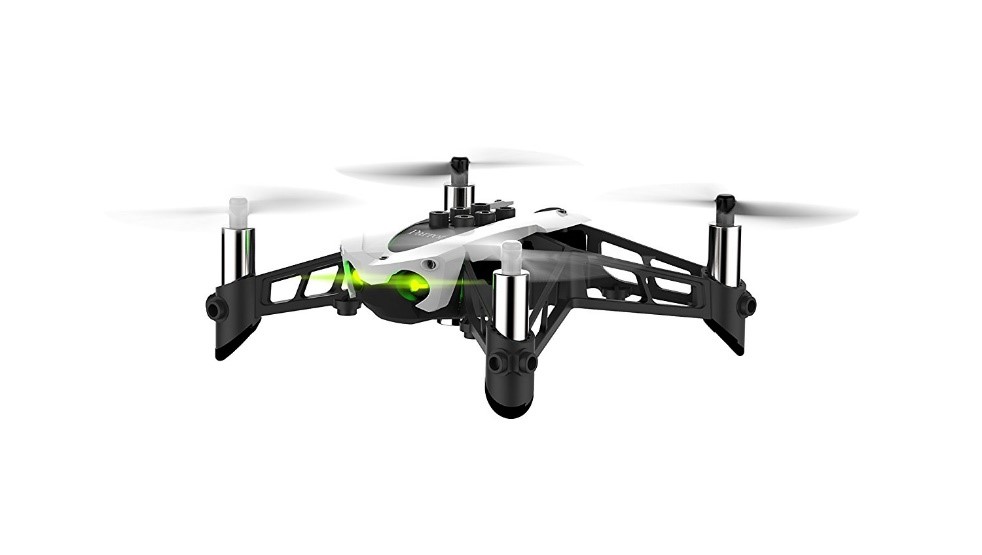 The Parrot Mambo Drone for Kids
The Parrot Mambo comes with a playful cannon to fire projectiles at targets and a grabber to grasp light payloads in flight. It charges in 30 minutes or less and is designed for fun.  It's ideal for kids and young-at-heart pilots eager for some remote-operated airborne playtime.  It can do flips and barrel rolls and flies at up to 11 miles per hour.  200-foot controller range.
Anki Overdrive Fast and Furious tops the charts this Christmas season, being released to the public in September of 2017. With this new, innovative game, Anki takes robot racing to real life. The set comes with a real track you or your child can setup in the home and as you race on the app from your phone or tablet, the cars move on the track. This game is recommended for kids 8+.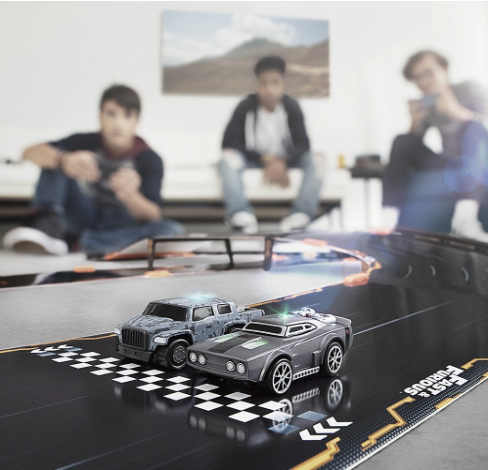 Warning: This game could be perceived as Violent. Always be informed when purchasing gifts for your children.
For Teens/College-Age
The Solgaard Design Lifepack Backpack – Lifepack is the perfect gift for the special student in your life. The stylish anti-theft bag does more than just house books and tablets. It comes fully equipped to charge cellphones, play music, and even lock possessions inside to keep them safe from theft. Lifepack uses a minimalist design utilizing solar energy to power the 2-in-1 Bluetooth speaker and two-slotted power bank.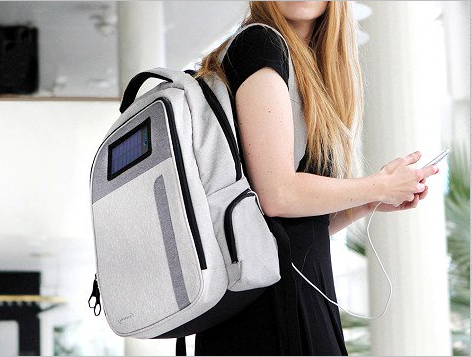 CrePop 3D Cool Ink Pen
While 3D pens are not brand new technology, this particular pen is equipped with innovative technology allowing the artist to build almost immediately due to a built-in UV light that cures the ink in an instant. Due to the curing system, the ink is always cool to the touch making it safe for even younger family members to give it a try.
For Him

Fidget Spinners made their debut last year, and were a great hit, but are you like some and get bored with this quickly? For the "doer" chained to a desk, the 1:12 Scale Mini Cinder Blocks and 1:6 Scale Mini Red bricks work great as a gift this Christmas. Each set comes with a pallet of bricks or cinder blocks and mortar that are exact replicas of the real ones and even made from the same elements. Whether they want to build an actual structure, or just stack the blocks and use the pallet as a coaster for their coffee, it's a gift that will be enjoyed.
VR KiX Virtual Reality Headset
It's finally here. After years of perfecting, Smartphone-powered virtual reality has arrived and made affordable to everyone this year, starting at only $29.95. The VR headset is powered by a smartphone, giving the viewer a 360-degree virtural reality experience. The VR headset works with the smartphone through downloadable applications so you can watch movies, play games, or explore the world in the comfort of your living room.
For Her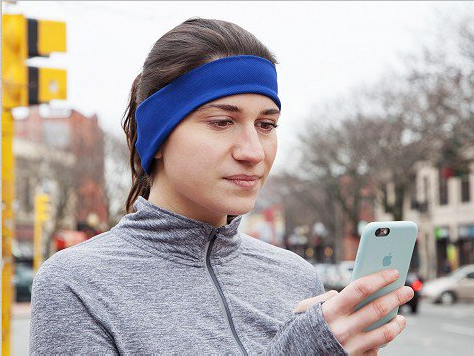 AcousticSheep's Headband Headphones are an innovative take on the classic headphone set. With most options offering a blue-tooth, wire free option, they are a great gift for the special lady in your life. RunPhones wireless offer a comfortable and moisture whiking headband that allows the user to listen to music while exercising with no fear of them falling out or off their head!
Tile Mate is a great option for the woman-on-the-go in your life. Available in 1, 4, and 8-packs, these slender and small tiles offer blue tooth tracking for items that are misplaced the most such as keys, bags, wallets, your child's favorite toy or blanket. They can attach to almost anything and sync to the Tile Mate App that can be downloaded on a tablet or smartphone.   Time saved!

Have fun finding the best Christmas gifts for the Tech-Lovers in your life!  Have you found other great Tech Toys?  Share your favorites below.