New to VoiP? Here's what you need to know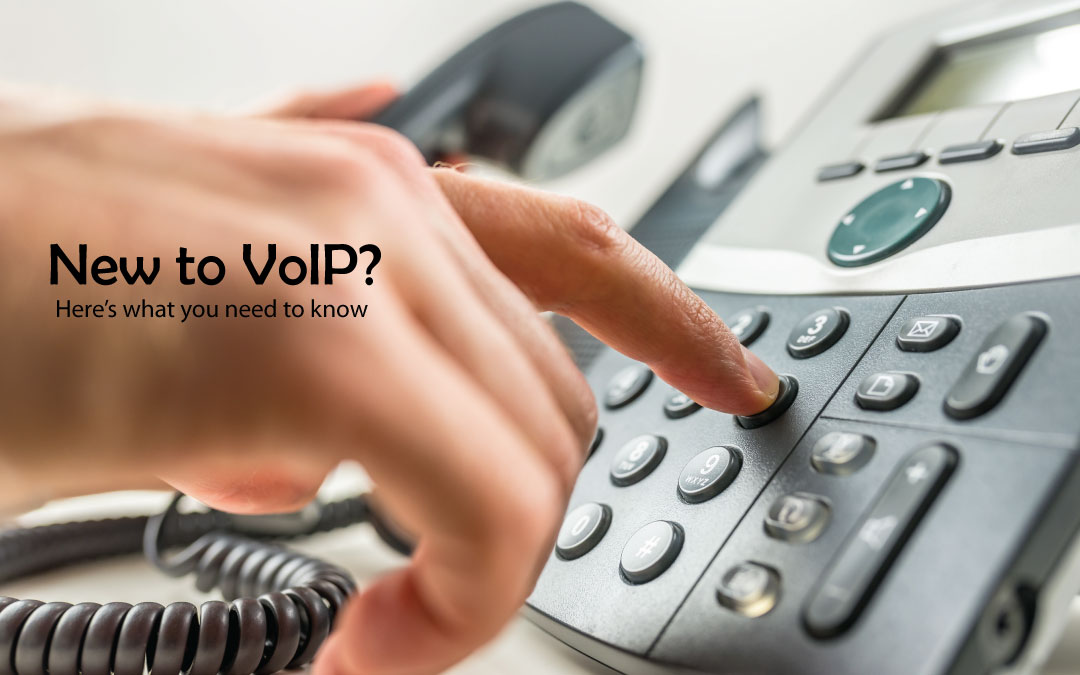 Thanks to the Internet, gone are the days of being locked into a landline for your business phone communications. Voice over Internet Protocol (VoIP) routes voice calls over your existing Internet connection, without the extensive cabling required by traditional telephone systems. VoIP provides access to features previously exclusive to large corporations, such as call queuing, follow me roaming, and voicemail to email.
VoIP offers businesses the functionality of a sophisticated phone system at a much lower price. It's not uncommon for a company to save 30% to 70% in phone system costs and charges. These systems frequently include many useful features – such as voicemail, call waiting, and call forwarding – at no additional cost. VoIP also offers significant savings to organizations with staff in far-flung locations. While landline long distance calls are cheaper today than in the past, they still cost much more than long distance VoIP calls.
VoIP systems are highly scalable, offering unprecedented flexibility. If your company plans to open new offices or add phone lines, the scalability of VoIP could result in substantial savings. There's no need to spend more money to wire new phones: As long as you have an Internet connection, you can easily grow the number of phones in your office.
Mobility is crucial in business today – whether you have employees working from home, working from multiple locations, or traveling frequently. Legacy phone systems assign a phone number with a dedicated line, so you typically can't move your phone to a different location while keeping the same number. With VoIP, however, you can easily use your system in multiple locations, and it will still display your office telephone number on caller ID. This is ideal for remote workers or companies that are planning a move. Since your area code isn't tied to a specific location, you're free to use any area code you wish.
As remote teams are becoming the norm in business, coworkers need to stay connected. Conferencing is a great advantage of VoIP, and video conferencing is a cost saver at a time when travel is becoming increasingly restricted. Simultaneously calling multiple sites is handled seamlessly, and follow me roaming allows you to create a list of numbers where you can be reached before the call goes to voicemail.
The Internet has changed everything – including the way we make phone calls. Embrace the future of telecommunications, and enjoy the cost savings, features, and flexibility provided by VoIP services.