Healthy IT & Business Partnership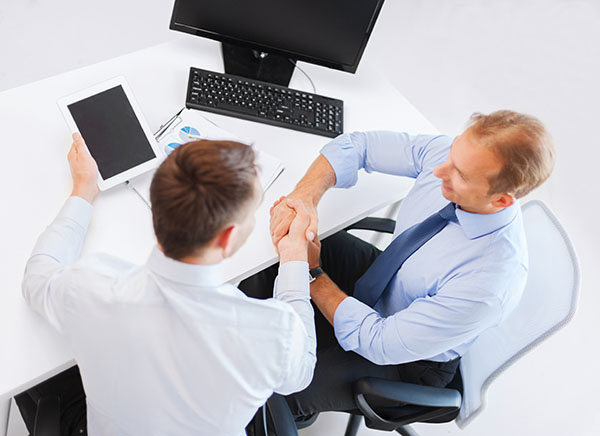 Communication is a key component to building any relationship and the alignment of an organizations business strategy and IT solution is no different. The owner and other decision makers of the company are thinking of vision, objectives, market strategy, value proposition, & configuration, while the IT specialist is thinking about required new applications, future technical infrastructures, tasks, and roles to help organize and control data management.
Both parties have the same goal – to improve the company's overall performance, so why do business owners have a difficult time connecting the importance of a healthy partnership with IT professionals? It might be because from a business process perspective, the information technology systems are associated with the burden of cost rather than the benefits of how the services can improve and enable successful business processes. It's in the business' best interest to be proactive; don't wait until things stop working to do something about it.
Here are a few simple steps from the IT professionals at JFG, and their perspective on a healthy business and IT partnership:
Meet Face to Face:

You only get one chance to make a first impression. Schedule a Business IT Consultation. This meeting gives the IT company an opportunity to understand your business model, operations, and goals. It's very important to ensure that your IT solutions match your business strategy before developing or implementing them.
Everyone is Important:

Our team shows a genuine interest in respect to the technology concerns our clients have. Imagine being free to grow your business while someone else handles the computer issues and IT support. That's why 24/7 monitoring and support is provided by JFG. We understand technology helps your business operate, communicate, and grow. We work proactively to make sure that your technology stays in action and moving at the speed of your business.
Provide Unique Value:

Anyone who does business with JFG understands we always bring something to the table. Our unique value for our clients is that we don't just say we care, we show them we care. Our constant advocacy of security and technical excellence provides our clients with a team that stays abreast to technology developments and eliminates our client's worry of network, computer, and backup issues.