Frequently Asked Questions
Everyone has questions.  We have answers.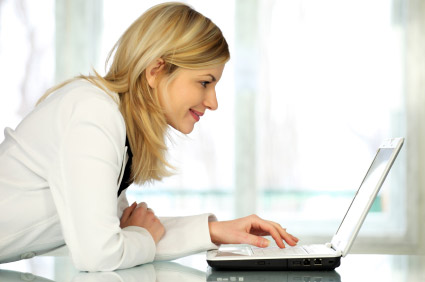 Some of the most commonly asked questions our office receives are answered here for your convenience as a general reference. Contact us for system support, advice or a specific recommendation for your particular application.
---
Q: Can you handle our entire "IT Department?"
A: Yes, JFG helps you utilize IT to accomplish your overall business strategy by managing your entire IT infrastructure from applications to equipment to support services to backup & disaster recovery solutions.
---
Q: Doesn't it cost more to hire an outside provider?
A: No… typically you save over the cost of maintaining equipment and staffing to handle IT services in-house. When JFG partners with you, we take the load of the IT department, so you can operate your business with fewer interruptions and faster resolutions. Automation and managed services JFG engineers to correct IT issues before they lead to serious business problems.
---
Q: What is Software as a Service (SaaS) all about?
A: SaaS refers to software applications that can be licensed on a pay-per-user or subscription basis. Traditionally, customers have had to buy perpetual licenses and keep them installed/updated on local machines manually. Now, SaaS shifts the cost and risk allowing companies to leverage a centralized IT environment in order to run their software applications.
---
Q: How does Cloud Computing work?
A: Cloud Solutions remove the headache of owning/maintaining your own hardware and the costly purchase of software applications. Lower your IT expenses by using our operations and data centers, certified engineers, 24/7 help desk, backup and disaster recovery services and more!
---
Q: How do we secure our data and plan for emergencies/disasters?
A: JFG's Backup & Disaster Recovery (BDR) is an advanced recovery and continuity service that includes all the storage, recovery and virtualization software needed to protect your business data and maintain high-availability for your IT operations. It's secure and in case of a disaster event, JFG's BDR can have your business back in operation much faster than if your data is only backed up locally. And the BDR is capable of virtualiizing failed servers — keeping an identical system state as that which existed prior to the failure.
---
Q: Can you offer support on-site and off-site?
A: Yes, JFG offers both on-site support and remote (off-site) assistance. Remote assistance allow us to monitor, diagnose and often correct issues that arise from a remote location. This saves time and money and returns your systems to full-operation more quickly.
---
Q: I'm getting tons of SPAM… Can you help?
A: Yes, JFG offers mail exchange services and mail filtering to help reduce the amount of unwanted email you have to face in your inbox each day. We have inexpensive plans that start as low as $3 per user per month after a basic set up.
Need Help?
If you're frustrated with computer problems and slow support, you've found the right team.  We understand business and technology.  Our qualified technicians can help get your technology up to the speed of your business.