End User Training – Help Employees Understand Internet Security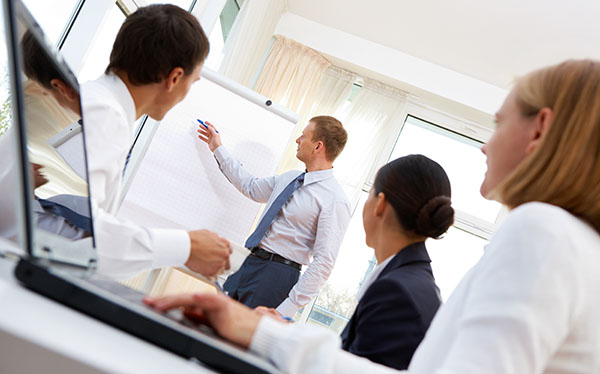 You can install antivirus software, firewalls, and spam filters but if employees don't understand their role in safeguarding company data, even the best security technology in the world might not be enough. You need policies and practices that promote security, and employees must be trained to identify and avoid risks. Here are four ways to better educate your employees about Internet security:
Be Accessible
Encourage employees to ask for help from your support team, and ensure that support is readily available. Employees should have a clear understanding of when and how to contact IT support if they have any questions about security, receive a suspicious email, or see an unusual popup window. When IT is outsourced, ensure all your team members have contact information for your support provider. Never fault users for reporting a security breach. Instead, encourage employees to come to you with any possible security risks.
Train Your Users
One of the biggest problems with security in the workplace is employees rarely think about it. Training should establish the proper procedure for responding to a security incident, in addition to explaining how to avoid one. Employees should be taught to never open suspicious links or attachments in email messages, even when they know the source. Users must understand exactly how to respond to threats – including whether or not they should immediately shut down their browser windows or computers if a threat is detected.
Teach Users to Spot the Signs
Employees can cause significant damage through unsafe browsing behaviors, so your Internet security training should cover malicious sites. Some worthwhile topics include:
Automatic downloads or requests to download content
Anything on the page that seems odd, or inconsistent with site branding
The difference between secured and unsecured connections (HTTP vs. HTTPS)
Misspelled URLs – also known as typosquatting
Scareware – some software is used to scare users into buying a fake software product, or make them believe their device has been infected.
Simplify Security
Your users may be tempted to circumvent security policies if they're difficult to follow, so keep them as simple as possible. For instance, you could set up software applications to automatically update when employees are at home, so the updates won't interfere with their workday. Your company should establish clear application installation policies, since unknown outside programs can create serious security vulnerabilities.
Never Stop Training
Attackers will never stop coming up with new ways to fool users into downloading their malware or responding to a phishing attempt. Making employees aware of these tricks is crucial to your network security. New team members should receive network security training during orientation, and everyone needs routine reminders to change their passwords, use separate passwords for each account, and watch out for the latest phishing attempts.
When it comes to the battle for Internet security, your employees are on the front lines. They must decide whether or not to download that mysterious email attachment or click on a tempting popup window. Keep your network safe by educating and supporting your employees, and train them to focus on security as they go about their workday.