Email Security - What You Need To Know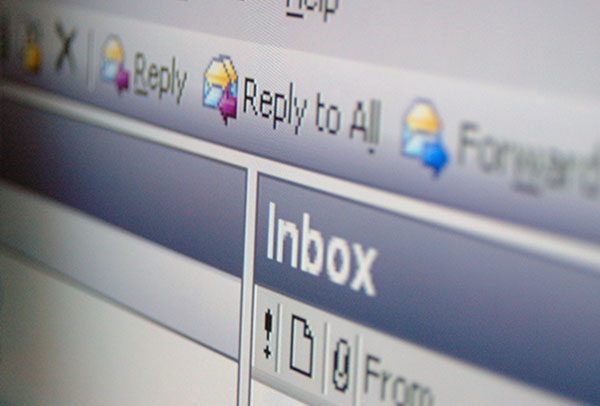 If you're a business owner, you probably already know that email is one of the biggest threats to the security of your data. Small businesses are particularly vulnerable to data loss. According to Symantec, the average loss per cyberattack is over $188,000. Since your information security is only as strong as the weakest link, you need cooperation from everyone on your team. Here are three tips to help you get started:
Check Your Passwords
Every employee needs a unique password for their own computer, and a separate password for email. These passwords should be reset every three months. For maximum security, they should be at least 12 characters in length, and contain a combination of lower-case letters, capital letters, numbers, and symbols. Employees should avoid using the same password for multiple accounts or websites. To simplify management of multiple passwords, consider allowing the use of a password manager. Requiring employees to use multifactor authentication will further enhance password security.
Train Your Employees
Educating employees about email security will allow you to mitigate much of the risk associated with email usage. Everyone should be expected to comply with the following rules:
Don't use your company email address to send and receive personal email.
Don't automatically forward company email to a third-party email system.
Encrypt sensitive email messages prior to sending.
Keep antivirus and antimalware software up-to-date.
Never open links or attachments from unknown senders.
Teach employees how to avoid phishing attacks.
Instruct employees to never share passwords with anyone, including co-workers.
Avoid Pitfalls
Carefully crafting email policies allows you to avoid a lot of problems before they even begin. Involve your employees, and reward them for their assistance in developing an environment with a focus on strong information security. Company policy should require employees to lock their computers – which should be password-protected at login – before leaving their desks. Every machine should use email encryption, since there's no point in encrypting email unless the same standard is applied consistently.
Considering the growing threat of hackers, viruses, spam, phishing, and identity theft, email security should be a top priority for your business. You can keep employee, client, and company data safe – one email at a time. Arm your employees with the information they need to avoid high-risk behavior, and you'll make a real impact on your company's ability to reduce the risks associated with email. For more information about email security, contact us at 910-378-3868 and one of our employees will be happy to assist you.