Disposing of Old Technology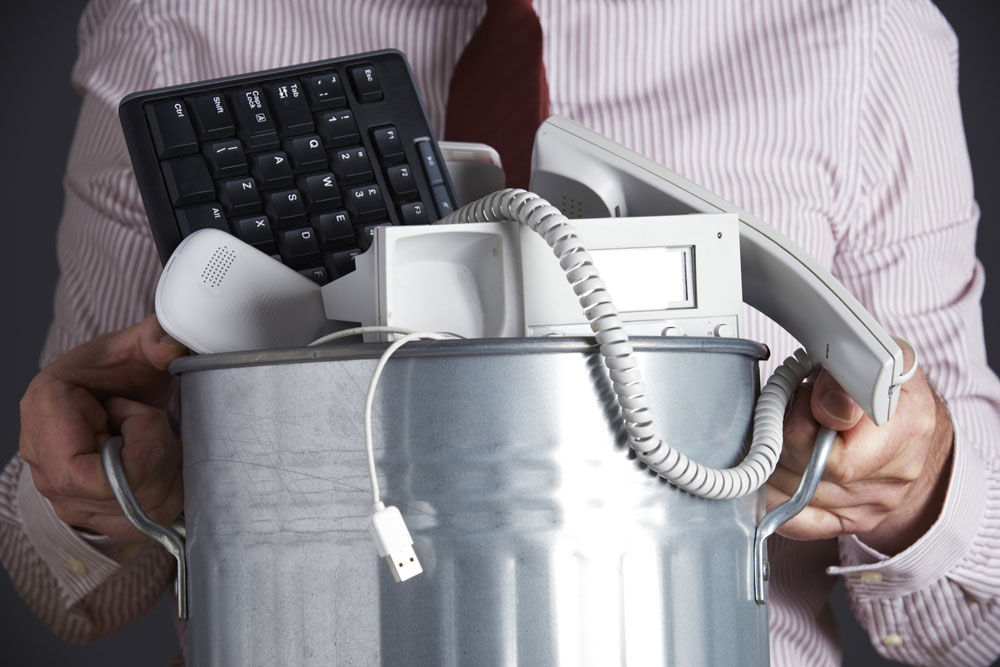 It's no secret that technology doesn't last forever. When it's time for an upgrade what do you do with your old gadgets? Many people might say they threw out their outdated gadgets but that is not the proper way to dispose of old technology. You need to recycle or donate old devices.
Old electronics are filled with toxic materials that should never end up in a landfill with the rest of the garbage. If dumped into a landfill, these toxins such as arsenic, lead, and cadmium, could potentially leak into the ecosystem and damage plant and animal life, and could even impact our food supply.
If you aren't someone who is focused on the environmental benefits of recycling, there is also a personal benefit to recycling old devices. Your personal information is on your devices; weather it's your name and birthday or your bank account information, that data should remain private. If you throw out your devices, there is no way to know who picked them up and what they were able to find on it. Properly recycling your technology helps keep your personal information safe. Some companies even offer a data-deleting service as part of their recycling and refurbishing process. When choosing to recycle it's still recommended to delete what you can off your machines – as an extra precaution.
Finding a way to recycle your old gadgets isn't difficult, there are many options for you to choose from:
Best Buy offers an amazing recycling program. On their website there is a list of items that they will accept and a list of items they don't accept. Just because they don't accept a certain item in stores doesn't mean they won't assist you in recycling the item – they might offer to pick it up. Smaller items can be placed in recycling bins right by the door of the store.  When bringing larger items into the store, be aware that some small fees may apply.
Staples is another store that participates in the recycling process. If you bring in 10 ink/toner cartridges per month, you will receive $2 each in Staples Rewards. They also offer a trade-in service where they will inspect your device (in-store or online) and pay you in Staples eCash Cards. They also accept old office electronics like computers, monitors, printers and more. Staples does have a limit of 6 items per day per person.
JFG offers tech removal and recycling for our clients. Contact us for more information.
Phone service providers are also participating in the easy recycling process for customers:
AT&T Reuse & Recycle: you can drop off any phone, battery and accessories, but first see if they will buy it back for a credit towards your next purchase.
Sprint Good Works: they will buy back phones and offer a credit towards a new one. You can also send in phones, batteries and data cards in any condition for recycling. The proceeds go to the 4NetSafty program for kids.
T-Mobile's Handset Recycling Program: they offer a trade-in program. They accept any carrier's phone/tablet and accessories for recycling. (it is always a good idea to donate the charger in store)
HopeLine from Verizon: they offer a trade-in program as well, however, it puts the recycled phones in the hands of domestic violence victims. You can drop your phone, batteries and accessories at any Verizon Wireless store.