Adapting to New Technology in the Business World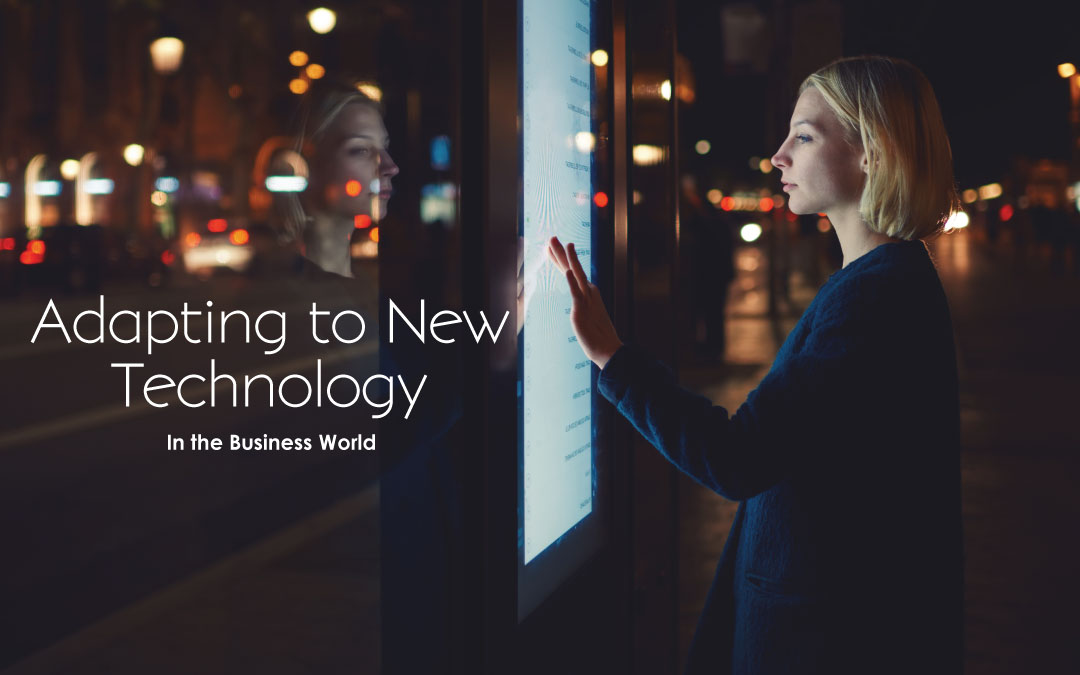 Technological advances drive much of the progress that occurs in business today. The competitive business environment demands that companies remain on top of the ever changing technology world. Making smart digital investments leads to cooperation among actively engaged employees, better decision making, and increased profitability over time.
Understand Your Needs. If you're considering a new piece of hardware or software – to save money, increase efficiency, or improve customer satisfaction – the question isn't if you should implement it, but how quickly you should do it! However, before settling on the best technical solution, you should have a clear understanding of your business needs. Talk with your employees about what they plan to use the technology for, what they need it to do for them, and the improvements they expect to see.
Test Technology Thoroughly. While technology purchases are intended to make your business smarter, faster, and more efficient, a lack of preparation can quickly turn that dream into a nightmare. Before introducing a new software update or payment option, you'll need to address any inefficiencies and potential flaws during a testing phase. If you fail to thoroughly test your new technology solution, you may run into logistical headaches down the road. Testing early and often saves time and money, and reduces employee frustration.
Train Your Staff. Invest in your employees with hands-on, interactive education. If they don't completely understand how to use the new technology, you run the risk of reducing employee productivity and morale. Hold seminars, regular meetings, and recurring training sessions to make the implementation of new technology easier and more efficient. As you prepare to launch new business tools, consider training a select group of staff members first, who can then instruct their respective teams. This is an effective way to pass along new information, and it encourages cooperation.
Keeping up with the latest technological changes is key to any successful enterprise. The right technology increases flexibility, streamlines operations, and helps you cope with changes in the marketplace. By following these steps, incorporating new technology into your business can be an easy and worthwhile investment.