A Tech Team You'll Love: Meet Scott
JFG has proudly served Eastern North Carolina businesses for over 15 years, building a strong reputation for reliable and courteous service.
That is only possible with a rock-solid team of expert technicians.  At JFG, we are blessed to have a dedicated team working hard – often behind the scenes – to keep your business technology running smoothly.  We love our Tech Team and our customers do, too.
Today, we'd like to introduce you to Scott, an expert on our Tech Team.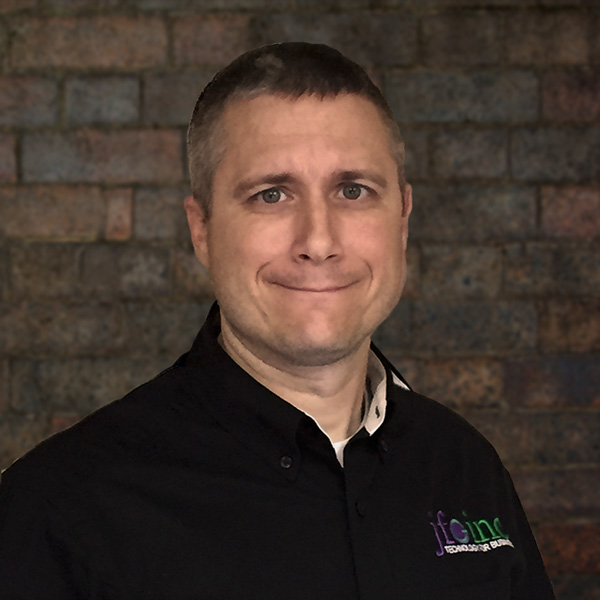 Scott Pistorino, Senior Technician
Scott has 24 years of service in the US Marine Corps as a computer and electronics maintenance supervisor.  He is highly experienced in a vast array of commercial software and hardware.  He's dedicated to his craft and enjoys helping others understand technology and how to make the most of it as a tool for their business.
His training, experience and passion for learning make him an invaluable member of our team. When he's not at work, Scott is an old-school tech expert.  He has collected a small museum of older tech devices and enjoys "kicking it Commodore style."
It's our pleasure to serve businesses in our community.  We take pride in keeping our clients up-to-date and up-to-speed.  Scott is an important part of making that possible.   Thank you, Scott, for serving JFG and our clients with excellence.