Cybersecurity: Over-the-Counter vs Rx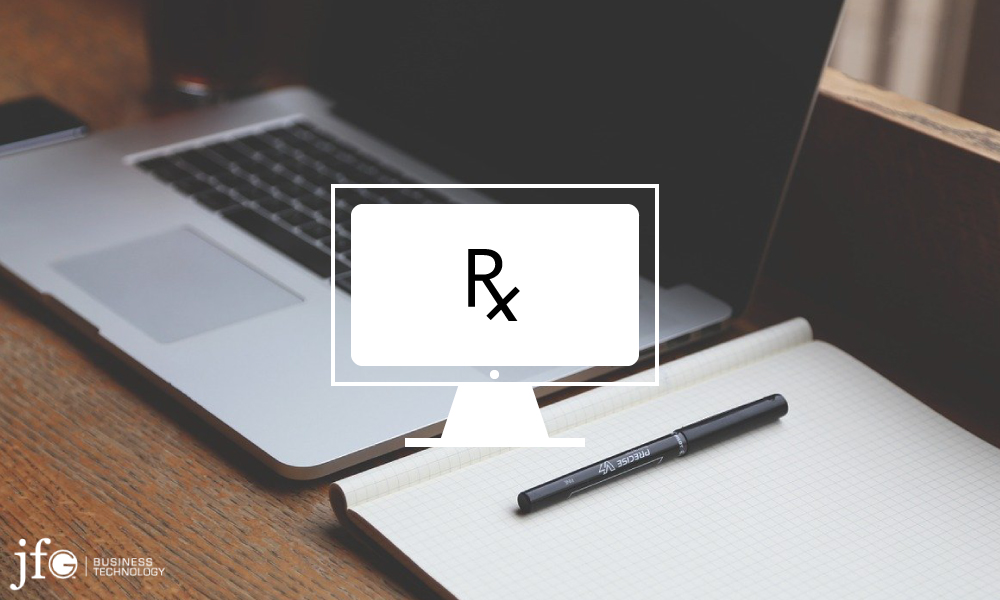 Did you know your small business is a prime target?  Criminal hackers know that small businesses owners have everything to lose.  Targeting you gives them more of a guaranteed payoff.  In fact, 43% of cyberattacks are aimed at small businesses and only 14% of small businesses are prepared to defend themselves. (stats: cnbc.com) 
Most small businesses are sadly unprepared.  Many buy an over-the-counter security software and assume they are fully protected.  Let's compare over-the-counter security software challenges with a prescribed solution (Rx) from an external IT team to see how you can best prepare and protect your business. 
Challenges of Over-the-Counter Security Software:
Lack in customer service: It's easy to buy a license, but it's frustrating when you have an issue and can't reach someone for help. Many software applications say they offer customer service, but it may be a "self-help" approach or automated service. With JFG Business Tech, you will always reach a live person willing to help you.
Outdated software: Purchased applications typically take some sort of action on the customer's part to update. It's all too easy for employees or business owners to skip updates when they're busy.

This results in security vulnerabilites. With a prescribed solution from JFG, we take care of software updates and staying abreast of security changes and threats.

 

Updates are no longer on your to-do list.
Security holes: when security holes are present, it allows certain targeted viruses to bypass the antiviral software completely. Holes may exist and viral attacks are constantly evolving. This is another reason having a team of IT professionals on your side is a game changer.

We are actively tracking evolutions and emerging threats.
System slowdown: using a downloaded antivirus program can lead to system slowdown due to the usage of memory and the hard drive. Scanning processes can also lead to lag time in the WIFI network.

 
Prescribed (RX)
Cost Reduction: When hiring an external IT team, you have access to resources when you need them. There are costs involved, but they are typically less than the cost of inefficiencies and down-time due to security problems.

A trained IT professional will help you setup security and infrastructure and upgrade as needed. Your IT team will also help you establish a planned course of action for security threats.

 

Should you have a security breach, you are covered by a full back up of all documents and important data, effectively eliminating the power of ransomware threats.
Action Plan in Place: An external IT provider will help to determine the best course of action when/ if an attack takes place. A reputable IT provider such as JFG will also place a layered approach to cyberattacks utilizing firewalls, antivirus software, password protections and encryptions.

 
You may be wondering about your own anti-malware or other security software.  A brief security audit can help you know where your risks lie and what to do about them.  Contact our team for solid service and expert help.